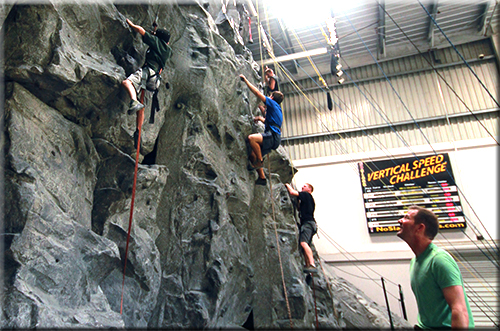 The Crux Climbing Gym, located in San Luis Obispo on the beautiful central coast of California,
is the most technologically advanced indoor rock gym in the world.

Learn more

Monday and Friday 12 - 9pm
Tuesday, Wednesday, Thursday 12-6pm
Saturday and Sunday 12-5pm




Planning a Birthday Party, Business Meeting, Family Reunion or other event? Have it at the Crux! We have the ability to accommodate any type of gathering. Call the Business Office to schedule today 805-541-8008.

*Form 417 is only to be used for a party of six or more that have put a deposit down.
Form 100 is used for all other customers and must be signed in the Crux Climbing Center. All participants under 18 must have a parent or guardian sign the waiver.

No Bargain Night during July or August. It will resume in September with the Winter Calendar.
Learn more

Pricing information for climbing events, parties and regular sessions.
Learn More.

Show your ID during all public hours and climb for only $8.00!